How to adopt a dog from SPCA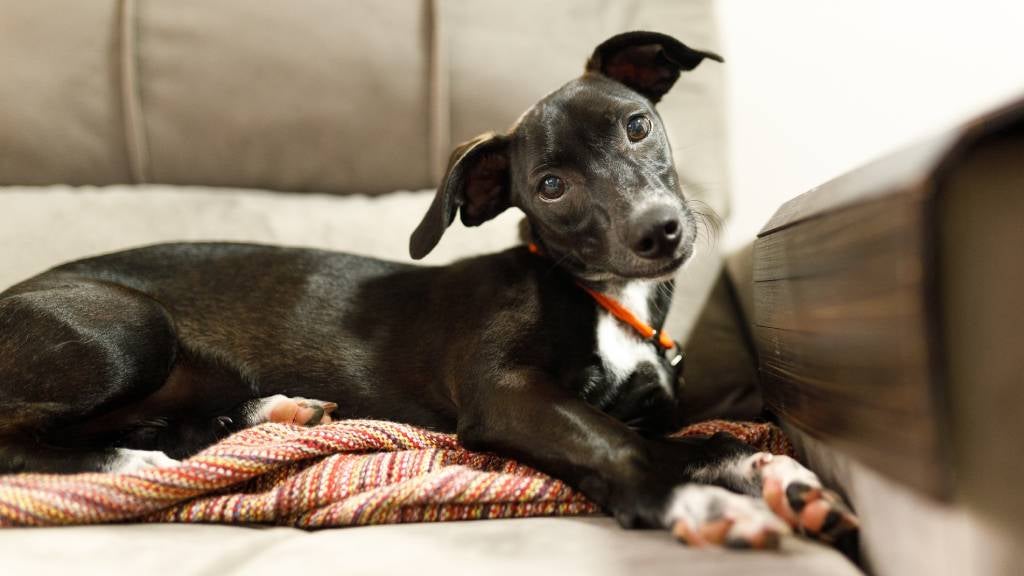 So, you want to adopt a pooch?
It's easy to get excited when thinking about welcoming a new fur baby into your home.
A dog will love you unconditionally, provide you with years of companionship and, as if that wasn't enough, studies show living with dogs can also boost physical and mental wellbeing.
On the flip side, a dog also relies on you for everything from food and water, shelter, exercise, grooming, to veterinary care, companionship and protection. It can be a big adjustment to your daily life.
Before you begin the adoption process, there are many things to consider to make sure you choose the right four-legged friend for you and your family.
Read up about general canine care and research veterinarians, nutritional requirements of your dog's different life stages, kennels, pet-sitting services (if necessary), and anything else that could affect your pet's life.
Choosing your new dog or puppy
When it comes to finding your new best friend, ask yourself what you're looking for.
Do you prefer big dogs, or is a small dog more to your liking? Do you live on a farm in the country or a tiny apartment in the city? Do you enjoy spending time outdoors and being active every day, or do you prefer lots of time on the couch in front of the TV?
Puppies can be high maintenance and will need training to learn basic manners, where to toilet, what they can chew (and what they shouldn't!). Whereas older dogs may already have basic training and be toilet trained but may have pre-existing health conditions. Do your research and consider what type of dog might be the perfect fit for you and your lifestyle.
For all the information you need before bringing a new dog or puppy into your home, check out the SPCA website.
Once you know what type of dog you're after, the SPCA website is a great place to start your search. You can search for adoptable animals in your area, read about their specific requirements and find advice to help you settle them into their new forever home. If you've got the time and the love, SPCA has a pet to suit your family.
The adoption process
Taking your new best friend home should be a smooth and easy process.
If you're interested in adopting an animal from SPCA, you can apply online or phone your local centre. SPCA will schedule an appointment to come into the centre and meet your potential furry family member in person. SPCA expert animal staff will talk with you to understand your specific lifestyle and needs, talk through any special requirements the animal you are interested in might have and answer your questions.
Once you're sure you've chosen your new best friend, an adoption form will then need to be signed and the adoption fee paid.
Your new companion is all ready to go!
SPCA ensures all animals are ready for their new home before their adoption.
The adoption fees cover the costs associated with your dog or puppy and help save other animals. This means your dog or puppy will go home being vet checked and behaviour assessed. These fees also covers:
Desexing
Vaccination
External parasite treatment (e.g. treating for fleas and worms)
Microchipping and registration with NZCAR
Above all, SPCA's interest is in the welfare of the dog and making sure that it finds the perfect forever home.
Caring for your new mate
Bringing a new dog or puppy home is a wonderful experience. Take time to help your new family member feel safe and comfortable in their new surroundings. You will also need to begin the process of educating them, and make sure you provide all their feeding, health, training and exercise needs.
Give your adopted dog a better life and consider SPCA Pet Insurance – it's the perfect way to say thanks to your furry friend!
12 Dec 2021