What to do when your pet needs CPR or first aid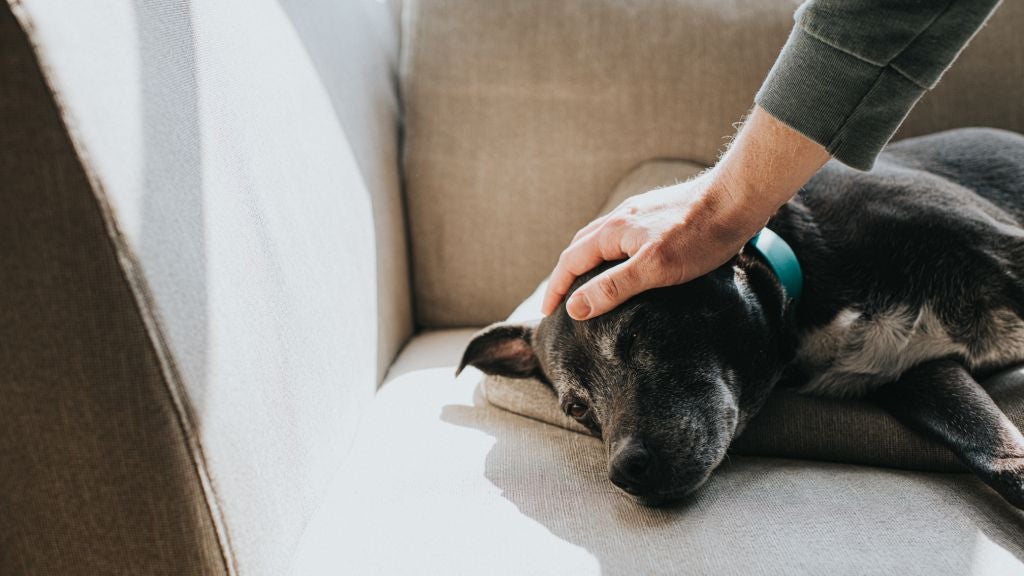 In a perfect world, our furry friends would never get hurt or sick. But in the real world, things happen. That's why it's important to know about CPR and basic first aid for your furry friend in case there's an emergency - you may just save their life one day!
Seek vet help immediately
If your four-legged friend is seriously injured or ill, seek professional help immediately. Call your vet or, if after hours, the nearest animal hospital or emergency vet clinic.
Dr. Rosalind Holland (BVSc) expresses for pet owners to "make sure you phone your veterinarian to let them know you are coming; this gives the clinic time to get ready for your arrival."
Can I perform CPR on my dog or cat?
There are a few reasons why you shouldn't attempt to perform CPR on your own cat or dog:
1. Performing CPR on an animal requires a lot of training and practice to be able to do it correctly.
2. There's no supportive resources available to provide care at the scene. If something were to go wrong, your pet could get hurt further or end up passing away.
3. Our furry friends are much less likely than humans to have sudden cardiac events, and very rarely arrest with rhythms that will respond to defibrillation (the use of an electrical current to help the heart return to a normal rhythm). This means the chances of success would be considered low.
Dr. Roz emphasizes that "By far the most important thing to know about pet first aid is how to access veterinary treatment."
How to safely transport a sick pet to the vet
Even loving pets can panic and bite or scratch if they're harmed or feel frightened. As a general rule, traumatised pets should be moved as little as possible in order to reach your vet clinic.
If you need to transport a sick or injured pet to the vet, here are some tips to help you do so safely:
For smaller animals, wrapping them up in a towel or blanket and placing them into an animal cage is usually the safest way to move them.
Make sure you have good quality animal transport cages available for your pets. Top opening cages are easier to get cats in and out of.
If you're assisting an injured dog, then use a muzzle if you need to lift or move them.
Other first aid essentials
Dr. Rosalind also emphasises that "the most important thing to know about pet first aid is how to access veterinary treatment. Knowing your veterinarian's processes around urgent consultations after business hours can save you time in an emergency."
Here are some other first aid essentials that every pet parent should have on hand:
a well-stocked first-aid kit
pet insurance information
the number for the Pet Poison Helpline (0800 869 738)
the number for your vet practice and the nearest emergency vet clinic
a list of your pet's allergies and medications
include your pet in your emergency plan
Pet CPR and first aid can be daunting topics, but it's critical to be prepared in case of an emergency. There are a number of pet first aid courses that can help you be better prepared.
Pet insurance can be a lifesaver in an emergency. SPCA Pet Insurance can help your pet get the care they need for eligible specified accidental injuries and eligible illnesses without breaking the bank."
Love them. Protect you.
14 Sep 2022