5 reasons to adopt not shop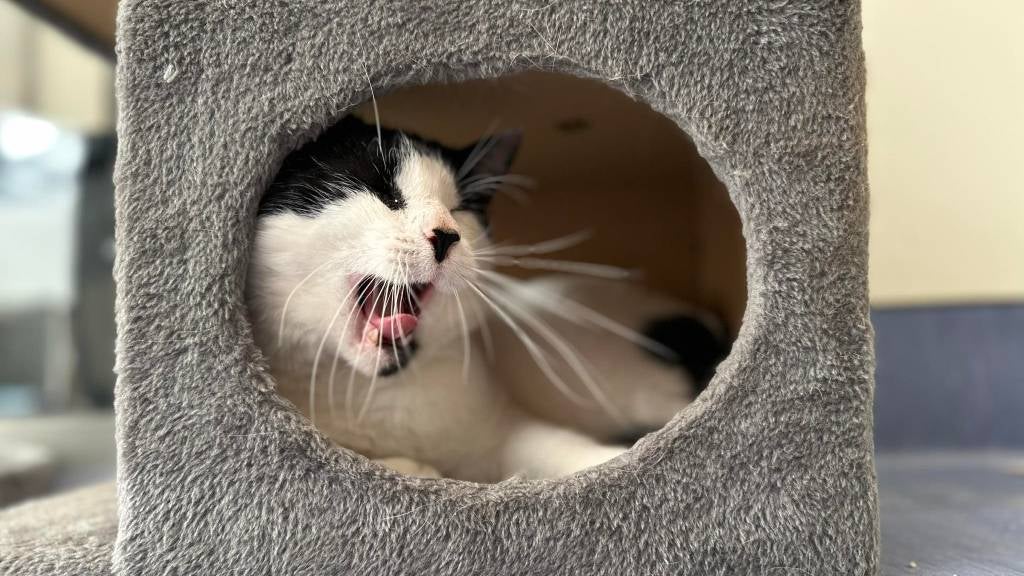 Adopting a pet from an animal shelter is a great way to find your perfect companion. Not only do you get the chance to give a loving home to an animal in need, but there are many other benefits of adopting over shopping for a pet.
From saving money to helping overcrowded shelters, here are five choice reasons why adoption could be the way to go.
What are the benefits of adopting a pet?
You'll be saving a life: There is an abundance of pets patiently waiting for their forever home across Aotearoa, and by adopting, you help to reduce the number of animals in shelters, prevent overpopulation, and make space for more animals to be helped.
Health and wellbeing: When you adopt an animal from SPCA, or another reputable animal shelter, they will have been health checked, desexed, microchipped and the microchip registered. Adoption can take away support from unethical breeders and puppy mills, in which welfare is not guaranteed.
Cost-effective: Adopting a pet from SPCA ensures they are already desexed, microchipped, and registered. This means you avoid the upfront cost of these, and have more time and money to invest in the fun stuff like toys and the best quality kai. It also provides peace of mind that your pet is healthy and taken care of!
Finding your perfect match: When adopting, consider your lifestyle, experience, finances, and future plans. We can help to match you with the ideal companion who not only brings joy into your home but suits your lifestyle.
It's a smooth, straightforward process with our experts: Adopting a pet is not as complicated as people assume, its actually quite simple. Our staff will guide you every step of the way, help you to find your perfect match and provide you with all the necessary information you need to ensure a smooth adoption process.
What is the process when it comes to adopting from the SPCA?
SPCA offers adoption by appointments to help maintain a calm controlled environment for those animals recovering in our care and to help us to find the right animal for you. In addition, some adoptable animals live in foster homes while they wait for adoption.
You can see all animals available for adoption by popping on to our website and applying online or by calling your local centre. The SPCA staff will help you arrange an appointment to meet your potential new whanāu member in person.
We recommend that you come to adoption appointments prepared with questions, expectations, and a general idea of what you're looking for in a pet.
SPCA staff make it a priority to match pets with adopters based on lifestyle, personality and behavioural requirements to ensure a happy relationship between the pet and their new family.
Adopting a pet is a great way to add the aroha of animals to your home and make a positive impact on their lives. SPCA is ready to help guide you through the adoption process and provide you with all the information and advice you need.
Is there any reason someone should not consider adopting a pet?
Adopting a pet is a long-term commitment, but it's immensely rewarding. If you're not sure if you're ready for a leap of faith, consider fostering. Fostering critters is the perfect way to help an animal in need, giving them temporary care, and allowing you to experience pet ownership without the commitment or the cost.
Protect yourself and your new furry family member
Don't forget to consider getting pet insurance for your new family member through SPCA. Pet insurance could also help financially for unexpected eligible vet bills.
SPCA Pet Insurance offers three levels of cover for unexpected eligible pet care costs and assists in supporting the SPCA's vital work in caring for animals in need.
11 Jul 2023